The Prophecy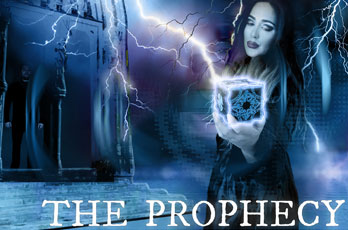 Released Date: Oct 15 2021 Music: Igor Vertus & Lily Gale
Blackly Beyond Records proudly presents another hard hitting release by techno artists Igor Vertus and Lily Gale. This new techno release contains two tracks: The Prophecy is a musical story themed around The Book of Revelation and The Apocalypse. Igor Vertus and Lily Gale wanted to make an epic fantasy which will take the audience through the passages of the Seven Seals. This is Hell is a horror themed acid techno track slowly transforming into a 90s vibe rave hardcore complex.
Where to buy?
The release will be available on most digital streaming platforms, including Beatport.
Linktree to all shops: https://ditto.fm/the-prophecy-igor-vertus-lily-gale_090d07c221
Beatport: https://www.beatport.com/release/the-prophecy/3538198
Bandcamp: https://blacklybeyond.bandcamp.com/album/the-prophecy
More info on Blackly Beyond Records: https://www.blacklybeyond.com/album/the-prophecy-blckb-003/
If you're store is note in the list, use the search in your favourite store.