Various – XTT – Dutch Edition Tulpenhouse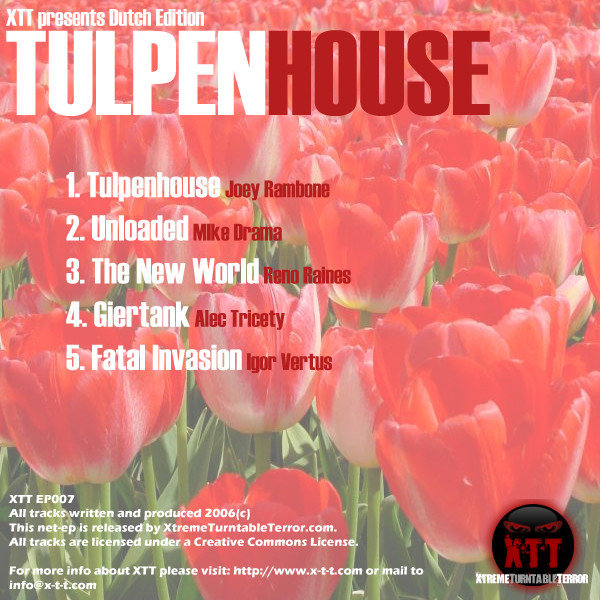 Released Date: Aug 02 2006 Music: Various
Special Dutch Edition with only Dutch XTT Artistst
This seventh member EP is a special one! This net-ep is a compilation of tracks from all of our Dutch XTT Artists! Everyone has made a special track for this netrelease.
This netrelease is also the first release with more than one style. And this is what XTT wants, giving you music of the harder styles, not just one. We want you to experience all the styles.
The release begins with a couple of hardtechno tracks and ends with awesome dark slow industrial! XtremeTurntableTerror wants to thank all artists who have made this netrelease possible!
Label: XTT ‎– XTT EP007
Country: Sweden
Released: 02 Aug 2006
Genre: Electronic
Style: Techno, Industrial
Tracklist
1 Joey Rambone – Tulpenhouse
2 Mike Drama – Unloaded
3 Reno Raines – The New World
4 Alec Tricety – Giertank
5 Igor Vertus – Fatal Invasion
Detailed information on Discogs: https://www.discogs.com/Various-XTT-Dutch-Edition-Tulpenhouse/release/745554