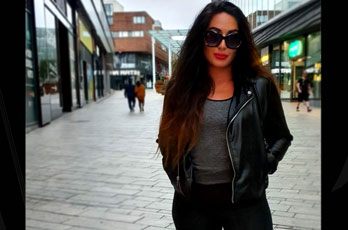 Blackly Beyond Records proudly presents another single by techno DJs and producers Lily Gale and Igor Vertus.
This release contains the track: "The Queen Bitch" and will be exclusively available worldwide from the 7th of October 2022 on major music streaming sites like Spotify and Beatport and two weeks later on all the other platforms like iTunes, YouTube, and Bandcamp.
This new release will be geared towards the heavy techno subgenres. This track is a statement. Vocal explosions like "I Am The Queen Bitch" and " I Make The Rules Bitch" makes everything drop hard. Filthy hard. Dark screeches and psychedelic stabs set the tone of this industrial, hard techno bombshell. The Queen Bitch is a 150 BPM track with a massive stomping atmosphere and hard kicks
Check the Release Page on Blackly Beyond Records for more information and a track preview.