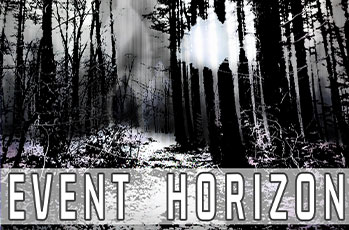 It was quite a ride to finally release our album and I have learned many things along the way. The more you know about this scene or world, the smaller you feel. Every small angle I followed, opened up doors to many more doors. The most important thing was to simplify the complexity in everything. Don't rush, don't skip and take notes. Lots of notes. Arrange. Index. Aggregate. Find. As an entrepreneur I might be onto something for later, but that's another story.
This week the hype will start around our debut release, Event Horizon on Blackly Beyond Records. Bloggers, curators, editors, beware, we will bring the rain. This techno / hardtechno release has all elements necessary for a DJ. It's hard on the dancefloor, inviting synthesizer work and has elements of the oldschool industrial techno patterns. All tracks have lots of variation. That's our style. I can't endure the production of endless repeating loops, so I won't. It has to be original.
All tracks have been professionally mastered and are in the distribution tunnel waiting for the green light. Preorder will commence on February 19th, 2021 and the release date will be a week later on February 26th, 2021 on most services like iTunes, Spotify, YouTube, Beatport, etc.