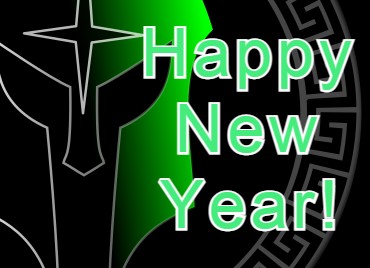 Another small entry. It's the first day of 2021. Hope you had fun yesterday and maybe made some good and achievable new year resolutions. I've got lots of projects coming up. Finished my logo for Igor Vertus today. Hope you like it. Plan is to change the base color with each release.
The logo was made using the open source application InkScape. Never used it before, but for designing logos using vector based tooling is a must. Pixels get ugly when scaled up (or down). Vector images are based on mathematical calculations and angles and always keep their sharpness and detail despite how it's scaled. So yeah, I might use it for merchandise. Who wouldn't want to have an Igor Vertus mug.
The website is based on WordPress and my template works well with the leading e-commerce plugin WooCommerce, so yeah. I'm prepared in case people start wanting that stuff (and support).
These days I'll be launching my label website, so keep watching.